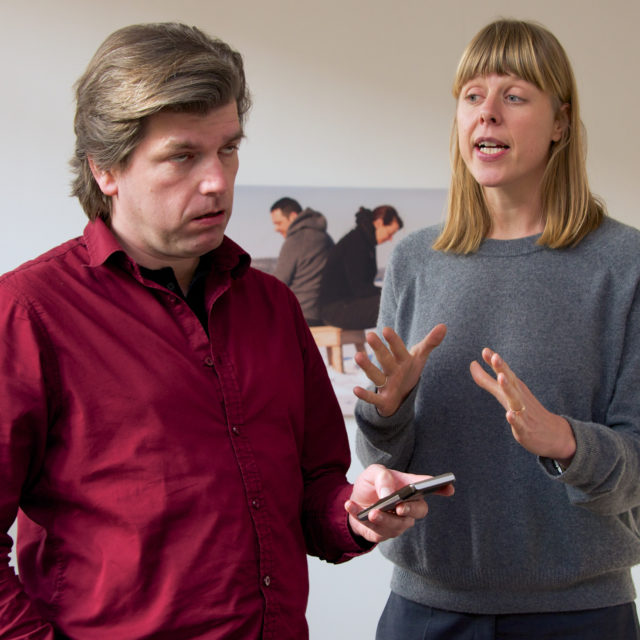 "Tell me and I forget,
teach me and I remember,
involve me and I learn."
(Benjamin Franklin)
Be it Sales & Marketing training, Creativity training or Leadership training: we find that using theatre as a medium for conveying training content is a good way of activating participants' communicative capabilities. This can either be done with the use of professional actors as 'agents' and characters or by guiding the participants to perform their own role-plays and improvisation.
Theatre-based training sessions are an interactive experience and give an enduring learning effect because they:
involve the participant and open up areas for individual development.
bring situations and models of behaviour to life.
are devised methodically and thematically for each individual.
can be adapted for small groups or one-to-one coaching.
Act Leadership
We offer leadership training, which combines theory and practice and which meets the individual requirements and development objectives of the participant.
The emphasis of this training lies in drama-based mirroring, consolidation and analysing situations and leadership models.
Interpersonal Client Communication
A major decisive factor in the success or failure of a sales pitch is interpersonal communication. Central issues relating to customer communication can be dealt with through drama-based training methods.
Presence and Impact
We equip you with the tools for an optimal presentation. For instance, through a workshop on how to deal with nerves. Or, for example, through a training session on effectively presenting your information, or on techniques for professional self-presentation.
Handling the Unexpected
Through the use of humour and improvisational drama methods, we unlock the participants' creativity and spontaneity. We encourage them to think outside the box and to activate their creative resources, so that these can be successfully used in everyday work.