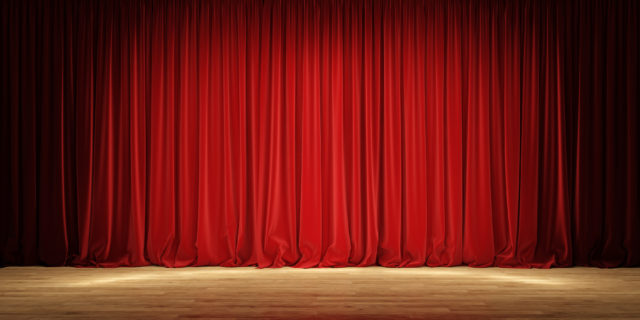 Curtain up:
Communication training for
your successful appearance
on the New Work stage
Appear strong on the job with the tools of theatre! Communicate clearly and successfully. Act verbally and non-verbally. Master business situations with confidence. Skillfully lead meetings virtually and in presence. Fascilitate transformation processes effectively.
For us, not only life is a stage, but also every business situation. Positioning oneself consciously, directing the audience's reactions and creating effects that positively influence the audience's behaviour or opinion – all this is part of the tools of the trade for actors, directors and authors. That's exactly why our team consists of stage professionals.
Make use of the tools of theatre for your further growth! We ensure your successful appearance on the (virtual) business stage – whether as an organisation, as a team or as a personality.
We accompany you in personal and organisational transformation processes. With innovative methods from the toolbox of authors, directors and actors for your further training.
We currently offer face-to-face seminars, live online trainings and hybrid trainings with face-to-face and online modules.
Do you have specific training requirements? Whether it's team leadership or a sales pitch: with tailor-made eLearning seminars for your company, we put your key learning messages in the spotlight. Professionally structured, clearly explained with actors and produced on demand in our own inszenio studio.
A selection of our international clients