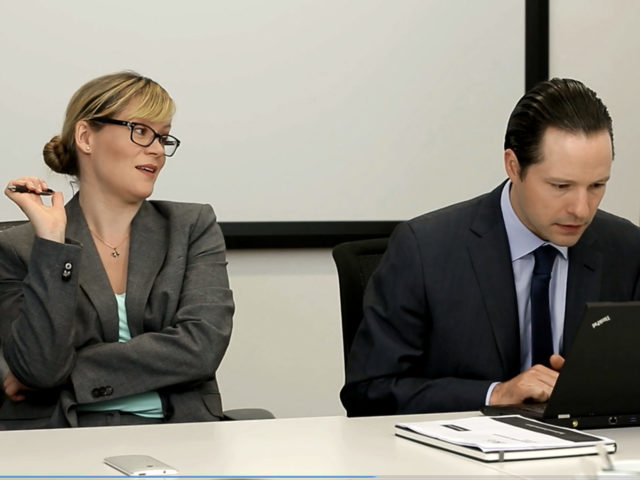 Communication on the business stage is either dance or fight. Especially in sales and counselling talks, we experience challenging situations. Because our counterpart reacts differently than expected. Or refuses voluntary allegiance to a certain goal.
In our scenic communication trainings, we use actors as sparring partners and feedback providers who invite a change of perspective of a particularly sustainable kind.
Freely adapted from Vera Birkenbihl:
It's not what I say that matters, but what the other person hears.
Training content and transfers
Tools and techniques for clear communication at eye level.
Who needs what: needs and motives of personality types
Conflict types: What to do when things get emotional?
Free in mind: Entering the conversation with an appropriate mindset.
Building up a conversation: Relationship building and argumentation.
Dealing constructively with the unexpected.
Information on our communication training courses at a glance
Onsite face-to-face training
Live online training
Hybrid training with onsite and remote modules
Face-to-face training: max. 8 participants
Live online training: max. 8 participants
Face-to-face training: 2 days
Live online training: 4 x 0.5 days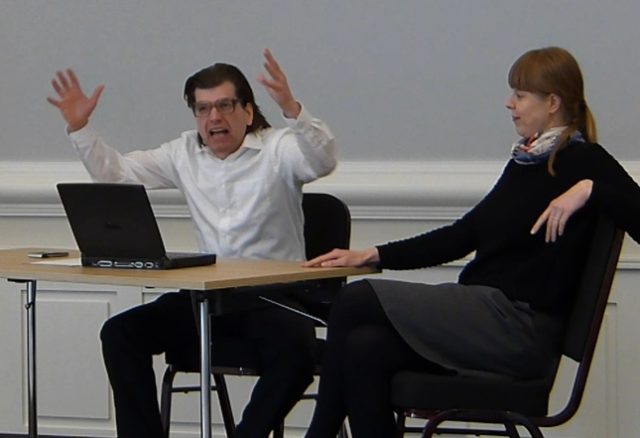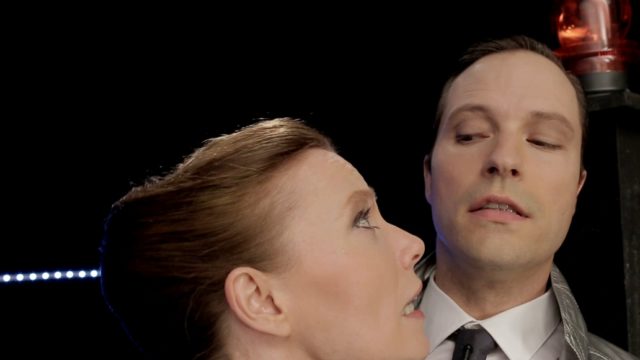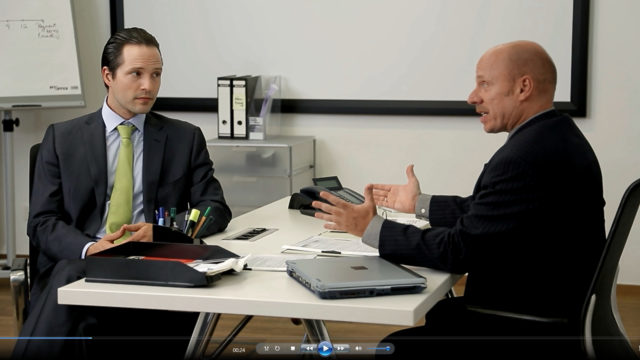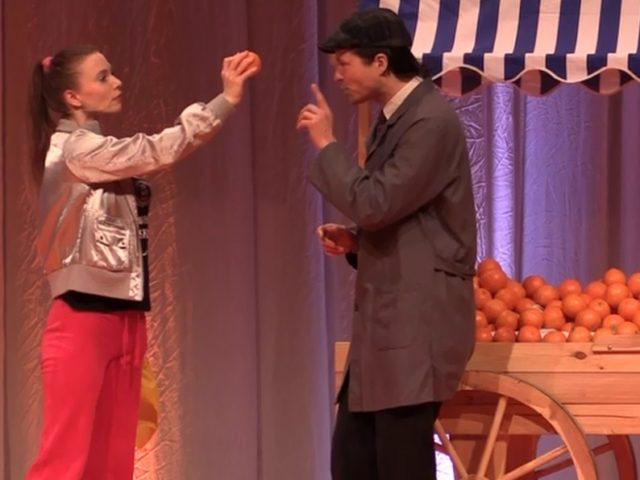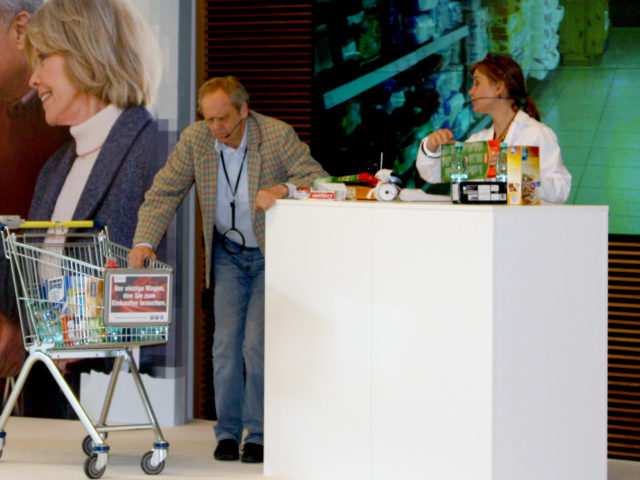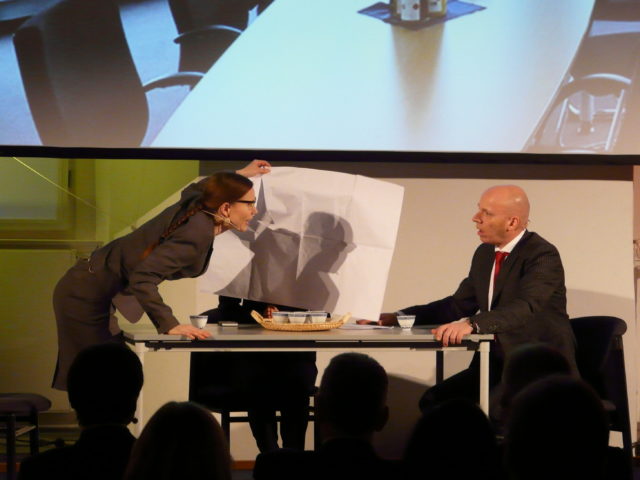 Among others, these clients trust us in communication trainings