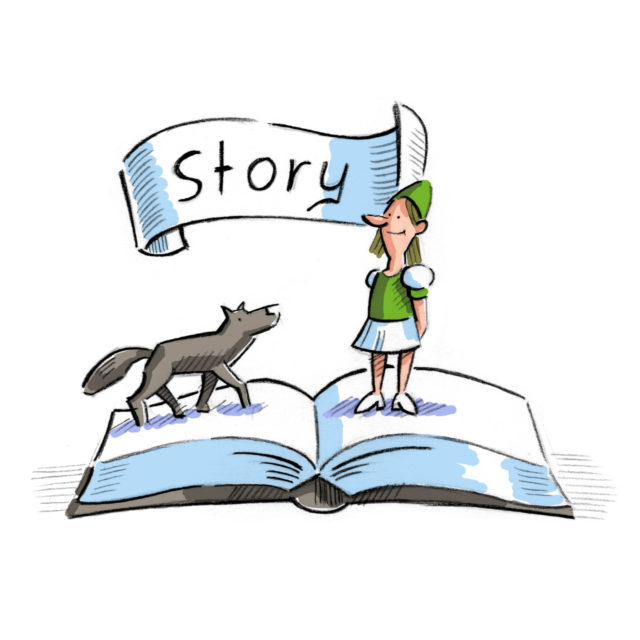 "The universe is made of stories, not atoms." Based on this quote from Muriel Rukeyser, we teach storytelling tools in our training for the situationally target-oriented staging of messages.
If you build a presentation like a story, you can better reach your goals and your audience. Because people are and remain storytellers, even in a business context. Storytelling means building relationships and creating identification. In the context of leadership and sales, stories can open up resonance spaces in the counterpart by making connections and necessities emotionally comprehensible.
Stories can have a special power in the management of change processes: Every team, every product, every organization writes its own stories. It is precisely these that need to be discovered, analyzed and actively communicated.
Training content and transfers
From content to story: Learn about models for building a storyline that fits the situation.
The essence in one sentence: We practice developing catchy core messages.
Speaking in pictures: Illustrate messages with metaphors and analogies.
The Hero's Journey: Personal stories as relationship anchors with the audience.
Setting the scene: We'll show you how to find a crackerjack opening and a powerful exit for your presentation story.
Storytelling in action: With practical exercises, we offer tools for a credible and effective performance.
Information on our storytelling trainings at a glance
face2face/onsite-training
Live-Online-Trainng
Hybrid-Training with face2face/onsite and online modules
face2face/onsite training: max. 8-10 attendants
Live-Online-Training: max. 10 attendants
face-2-face/onsite-Training: 2 days à 8 hours
Live-Online-Training: 2 x 0,5 days group session plus 2 x 0,5 days individual 1on1-Story-Coaching
These are just some of the customers who trust us when it comes to storytelling