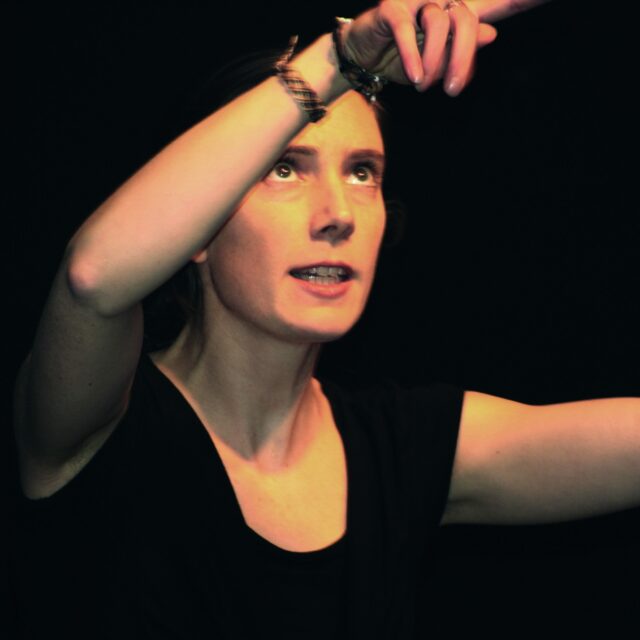 An improvised mirror theatre can convey the results of your work in a pointed way at the end of your event and give new impulses in terms of content in a playful way.
What has actually been worked on and happened today? In improvised theatre scenes, improv players hold up a mirror to the participants of an event (conference, seminar, workshop, etc.).
Benefits and added value
During the event, the actors either move incognito among the participants (only possible with larger, anonymous groups) or are announced accordingly by the organiser.
Afterwards, they present their impressions, experiences and conversations in meaningful, humorous improv scenes and invite the audience to change their perspective.
This form of scenic review is particularly suitable as an entertaining summary and reflection of central discussion topics or work results (e.g. from small groups) in the plenary.
Mirror theatre is effective because it…
summarises event topics and work results in a playful and improvised way
offers the audience a high entertainment value through pointed reflection and interaction
invites the audience to exchange ideas and change perspectives
sends the audience home with a smile
Demo-Video Spiegeltheater (only in german)
Selection of clients for whom we have realised an improv theatre show