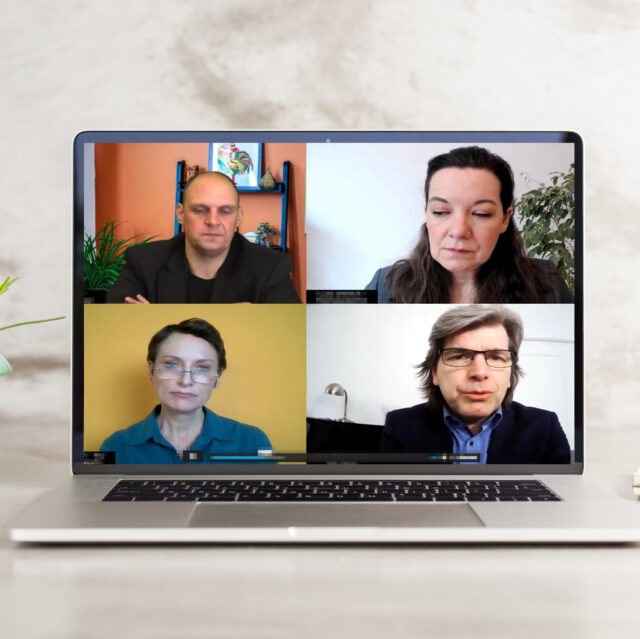 Business goes remote. And we're going with it. Working in a virtual or hybrid context is becoming the new reality. That's why we also offer most of our training courses as self-learning video courses or as live online training.
Because the new medium "online" needs new tools for collaboration. Whether for a convincing appearance in a presentation situation or for the successful fascilitation of a meeting: the virtual world follows its own rules and requires new skills. That's why we train in the medium for the medium and make you fit for the virtual business stage!
What suits you and your way of learning best?
Learning for yourself when and how you want with our video courses?
Or going on a learning journey together with your peers in our live online trainings?
Or is an individual e-learning format, which we produce in our own studio, better suited to your company?
In all learning formats, we develop each topic with practical exercises and game scenes. In addition to the theoretical background, we teach tangible and easy-to-apply techniques from the toolbox of stage and camera professionals.
In our live online trainings, we are used to work with actors being your sparring partners and feedback providers.
Our individual e-learning formats are produced in our studio specifically for your topics. This enables us to accompany your change processes with entertaining video clips and to underpin learning formats in a tangible way. Our learning videos are, as usual, entertaining and exciting.